UPDATE
Hi All, the accommodation is going, going, going with half the rooms that Karen booked already gone so if you want to go get in there and book!!
Please let Karen know when you have booked.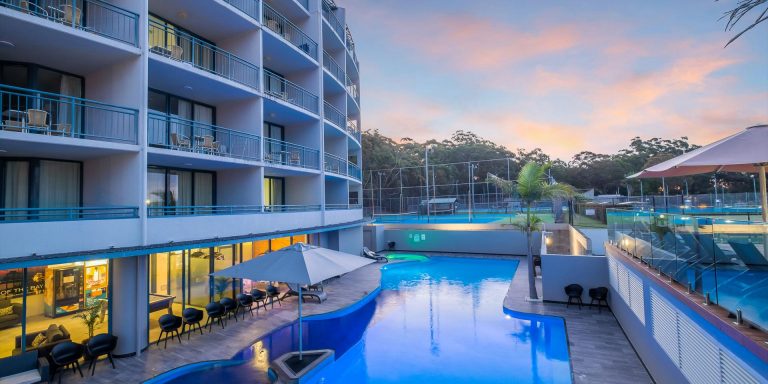 Hello everyone, Karen Lord is at it again!!!!!!!!!!
Kaz reckons that because we have all had a tough year and a half with COVID we need to get away and live it up. 
She is arranging another great 'long weekend' away, this time away to Nelson Bay from Sunday 23rd May to Thursday 27th May 2021 (4 Nights). 
Accommodation is in the Landmark Resort 61A Dowling Street Nelson Bay 2315, so to make your choice of accommodation go online and have a look at these apartments: they are really nice and all face the water.   
The contact number of the Landmark resort is 02 4984 4633.
The booking is in Karen's name and she has arranged 26 rooms to be set aside for us so when you call Reception to book on 02 4984 4633 quote Karen's name.
A confirmation email will be sent to you when you book so make sure you give them your email address.  
Costs for the 4 nights:
Standard Studio Apartment                                         $ 540.00                   
Deluxe Studio Apartment                                            $ 600.00
Standard One Bedroom Apartment                             $ 620.00
Deluxe One Bedroom Apartment                                $ 680.00
All apartments have a kitchen, so you can take food with you, do your own breakfast, etc.
We can all bring dips, cheeses, biscuits. (Party in someone's room!!)  
A $50.00 non-refundable deposit to secure your room needs to be paid at the time of booking, and if by some reason you can't make it due to sickness or COVID they will give you a credit voucher, or date change.
But, if COVID hits in your area and are unable to go because of shutdown they will refund your money.
Full payment will be paid at the resort on arrival.  
Check in Time:            2.00pm (but if your room is ready before hand you can get in early)
Check out Time:          10.00am 
Golf day is on the 24th May @ 10.59am for 12 players and 6 carts at the Nelson Bay Golf Course. 
Bill Barton is arranging this so if you are interested, please call Bill on 0410 157 431 and book in with him.
Cost of game is $ 52.00 for 18 holes. 
Cost of Cart is $ 30.00 to share $15.00 each.  
Be advised that full payment for the cart is due 1 week prior to the game, please call Bill to organize, once Bill has put the players into teams he will then send you the details. 
Can you please let Karen know once you have booked in with the resort.
This is sure to be another great weekend away with great friends and we always enjoy ourselves, so let's do it again.