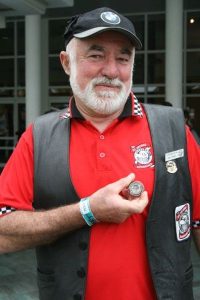 Garry Palmer #665 passed away at  St. George Hospital on 20th June 2019.
Garry was a much loved and respected club member and a friend to many.  Garry was a Dearnley Medalist having won his award in 2008 and recently received a Member Appreciation Award from his fellow branch members for his outstanding service to the Branch.
Garry served for five years on the Branch Committee, one as Secretary and four as President.
He will be sorely missed.  May he rest in peace.
Garry is survived by wife Leonie and children Noeline, Evan and Blair.  Our deepest sympathies are with them.