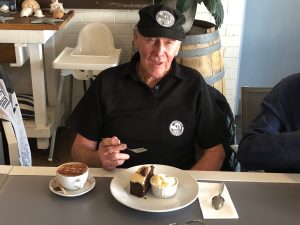 It is with sadness that I inform members of the passing of Terry Rigby.
Terry has been a stalwart of the Branch and a person who was always there with a friendly smile and a "how are you mate" whenever you saw him.
He is someone I held in high regard and I felt in awe of the way he continued his battle with cancer and fought so hard during his illness.
Terry was someone to respect and admire.
Terry will be sorely missed by all in the Branch and to Lorraine and their family our thoughts and respect go out to you in this very difficult time.